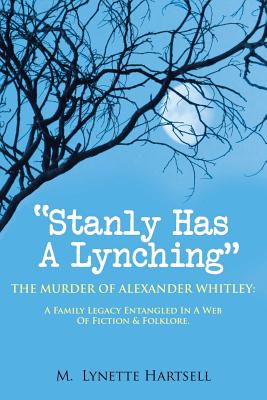 Stanly Has A Lynching
The Murder of Alexander Whitley: A Family Legacy Entangled in a Web of Fiction & Folklore.
Paperback

* Individual store prices may vary.
Description
"Stanly Has A Lynching" examines the ways in which the media as well as religious, political and social institutions have used ballads, fiction and folklore tales for over a century to celebrate, rather than condemn, the brutal lynching of a white man, Alexander Whitley, in 1892. How men in a small town in North Carolina justified this act of murder as "Just Desert" -- before, during and after the event -- is exposed when facts, rather than fiction, are brought into focus. Through her research and analysis, Ms. Hartsell demonstrates how a family legacy was tainted by a fabricated folktale embedded in religious motif. Many newspaper accounts from the 1800's help tell the story, conveying aspects of southern history and Lynch Culture not often found in textbooks.
M. Lynette Hartsell, 9781732354104, 158pp.
Publication Date: September 20, 2018