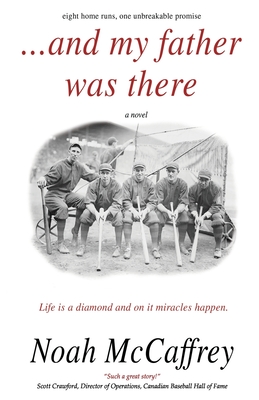 And My Father Was There (Paperback)
Eight Home Runs, One Unbreakable Promise
Glory Road Books, 9781732396326, 326pp.
Publication Date: June 29, 2018
Other Editions of This Title:
Hardcover (6/5/2018)
* Individual store prices may vary.
Description
Life is a diamond and on it miracles happen. THE YOUNGS have been a baseball family ever since Al Young saw "Nig" Clarke of Corsicana Oil City hit eight home runs in a single game back in 1902. It was then that Al decided he would make his living playing baseball, and he did, playing shortstop for the Boston Braves until World War I took his ability to speak and function. His son, Laird Allen Young - a twenty-something hurler with a penchant for throwing more than the baseball - follows in his father's footsteps, becoming a pitcher for the Hartford Bees, a Boston Braves affiliate. The one thing Laird longs for more than anything else - besides one day playing for his father's former team - is to have just one conversation with his mute and unresponsive father. But after 29 years, Laird has given up hope - until one day his mother gives him an old tin tobacco box belonging to his father, its contents about to change everything. ADVANCE READER REVIEWS: "Such a great story " Scott Crawford, Director of Operations, Canadian Baseball Hall of Fame "Has a good heart to it." "A wonderful read...touching...as much about life as it is about baseball." "Noah McCaffrey takes a single moment in baseball history and weaves a heartfelt story around it, one that will appeal to fathers and sons, as well as to mothers and wives." John Ames, filmmaker and cinematographer For fans of THE ROOKIE, THE NATURAL, and FIELD OF DREAMS.