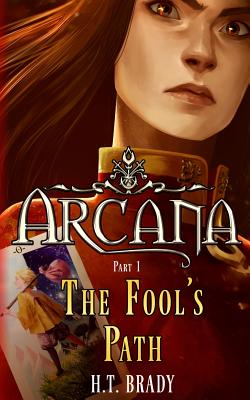 The Fool's Path (Arcana #1)
Paperback

* Individual store prices may vary.
Description
The tarot was never just a deck of cards.
Once upon a time, a girl named Charity with a bit of a temper and some fire magic ran away from a secret city ruled by the living tarot. She escaped, made an awesome best friend, lived an ordinary life, and her weird, messy, magical past was never a problem. Ever. The end.
Yeah, right. I don't believe that either.
It's been seven years since I left the City behind, but my magical past just caught up with me - in the form of the powerful and homicidal Knight of Swords.
It's time to dust off my tarot deck, summon a fireball or two, and remind everyone who is in charge of the life of Charity Waits.
What could go possibly wrong?
Hanna Brady, 9781732400108, 162pp.
Publication Date: May 29, 2018