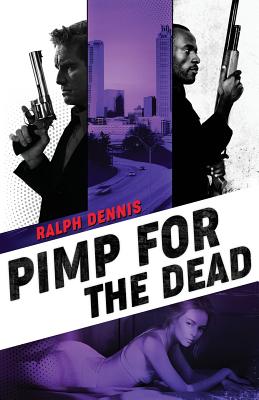 Pimp for the Dead
Paperback

* Individual store prices may vary.
Description
"Dennis wrote with assurance. His prose was muscular, swift, and highly readable." Joe R. Lansdale, from his introduction
Jim Hardman was an Atlanta cop until he was wrongly accused of corruption and thrown off the force. Now he works as an unlicensed PI, trouble-shooter and bodyguard...often partnered with his drinking buddy Hump Evans, a black, ex-NFL player who supports his playboy lifestyle by working as hired muscle. A small-town farmer hires Hardman to find his teenage daughter who ran off to Atlanta to become a model...and ended up a hooker. It's fast work for Hardman, but she's gunned down minutes after he finds her. To hunt her killer, Hardman and Hump Evans take a deep dive into a bottomless cesspool of vice and greed that could drown them.
This new edition includes an introduction by Joe R. Lansdale, author of the Hap & Leonard novels, and an afterword by Paul Bishop, author and retired LAPD homicide detective.
Praise for the HARDMAN novels by Ralph Dennis:
"Ralph Dennis is an underappreciated master. His Hardman series is one of the finest in the P.I. genre." Robert Randisi, founder of the Private Eye Writers of America
"Among the best series books around." Philadelphia Daily News
"Expert writing, plus good plotting and an unusual degree of sensitivity." New York Times
Cutting Edge Publishing, 9781732422605, 198pp.
Publication Date: December 3, 2018