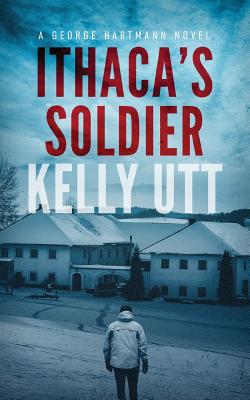 Ithaca's Soldier (Paperback)
Standards of Starlight, 9781732452817, 362pp.
Publication Date: August 27, 2018
Other Editions of This Title:
Hardcover (8/27/2018)
* Individual store prices may vary.
Description
Rocket scientist. Ex-military hero. Fiercely devoted family man.
When George Hartmann's past life as an Ancient Greek soldier catches up to his new life in Upstate New York, a violent break-in endangers his sons and brings the terrifying realization that centuries-old demons may be back to haunt them.
Will George be able to protect the ones he loves and find lasting peace?
Ithaca's Soldier is the first book in the twisty psychological thriller George Hartmann Series. Perfect for fans who enjoy both suspense and sentimentality, comes a gripping, emotional tale that will leave you wanting more.
Praise for Ithaca's Soldier
"Astonishing debut There can't be enough said about this novel. This engaging tale stays with you long after the final line is read."
"I couldn't put it down Honestly At one point I was standing in the dining room, knew I should go to bed, but stood there reading just one more chapter ... standing up."
"A one-night read for me. Started the book early and finished as the sun was coming up, so one might say my attention was captured quickly and I couldn't put it down. Thought provoking even after I finished the book. Not your standard romance or mystery. Surprises emerge "
"Those who enjoy Alex Cross's wonderful family and close friends in James Patterson's series will recognize similar dynamics here. The family and friends portrayed in Ithaca's Soldier are the best. Their emotions are genuine, their affection and loyalty absolute. Already I care about them, admire the trust they have for one another, and can't wait to see how they support each other in the books to follow."
"From the first page I was totally drawn in to this powerful story of family love and adoration of four generations. Then the incident of sheer terror scared me to death By the end, I was streaming tears So many emotions in a realistic setting."
"Fascinating book, engaging characters, realistic dialogue, true suspense. I'm so glad this is the first in a series, because I want there to be more."
"Wonderful read. I loved it. It is different from anything else I've read. So many twists and turns, it keeps your interest."
"Really enjoyed this book. This isn't my normal go-to for a book to read, but I could not put it down. Beautiful and moving, I can't wait to read what is in store for the characters."