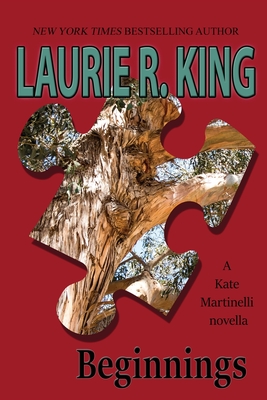 Beginnings (Paperback)
A Kate Martinelli novella
Bay Company Books, Inc., 9781732464728, 136pp.
Publication Date: October 1, 2019
* Individual store prices may vary.
Description
INSPECTOR KATE MARTINELLI has worked the SFPD's Homicide Detail for nearly thirty years. She knows all about how a cop builds a case bit by bit to create a clear story from the scattered pieces of evidence. Until the day her fifteen-year-old daughter, Nora, happens to ask about an aunt she'd never met. Kate's kid sister died in the 1980s, a wild young woman who lost control of a car and hit a tree, end of story ... except it isn't. Because once Kate begins to look, seeking to reassure Nora that it was only a senseless accident and not the suicide a small town's gossip made it, she starts to find pieces that don't fit the picture. Holes in the evidence. Mismatched fragments that change the story Kate has told herself all these years-the story that for her, was the beginning of everything.
What did happen in Diamond Lake that night? Was it an accident, or a hushed-up suicide? Or was her sister's death something darker yet?
About the Author
Laurie R. King is the New York Times bestselling author of 29 novels and collections that have won an alphabet of prizes, from Agatha to Wolfe. Books in the Kate Martinelli Series have been given the Edgar, Creasey, and Lambda awards, and were nominated for Edgar, Macavity, Anthony, and Orange awards. The Mary Russell-Sherlock Holmes stories include The Beekeeper's Apprentice, an ALA award winner and one of the IMBA's 20th Century's Best Crime Novels. She is a third generation northern Californian who lives in the Monterey Bay area, and may be the only writer to have both an Edgar and an Honorary Doctorate in theology.
Praise For Beginnings: A Kate Martinelli novella…
"This detective has a mind that is always on the move."

-New York Times Book Review

"Martinelli's the kind of person you'd like to know and talk with over many lunches, a smart and tough woman."

-Chicago Tribune

"King's plotting, characters, and setting are flawless, complex and tantalizing."

-Romantic Times

"Thoroughly enjoyable, well-plotted and well-characterized ... a first-rate demonstration of just how well Ms. King has mastered the art of detection."

-Mystery Readers Journal