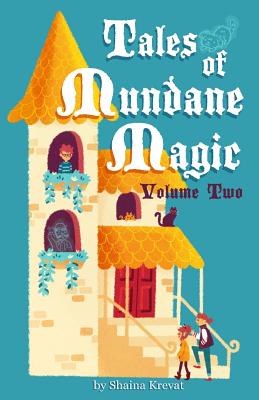 Tales of Mundane Magic (Paperback)
Volume Two
Shaina Krevat, 9781732501317, 176pp.
Publication Date: June 26, 2019
Other Editions of This Title:
Paperback (11/14/2018)
* Individual store prices may vary.
Description
Gertie and Bridget Mallon were able to survive their first semester at Flories Boarding School. That, in and of itself, was quite an accomplishment. One would think they now have a handle on things, that life could be as normal as possible in a world of magic, ghosts and smartphones. Gertie can go back to practicing for her enchanting license, and Bridget for her driver's license. However, as much as the Mallon sisters would like things to be simple, with new students, new classes, and new adventures, maybe life isn't quite as mundane as it seems.