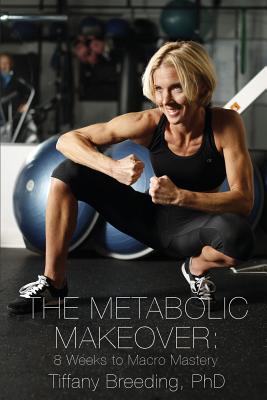 The Metabolic Makeover (Paperback)
8 Weeks to Macro Mastery
Get Focused Media, 9781732525603, 168pp.
Publication Date: January 4, 2019
* Individual store prices may vary.
Description
The Metabolic Makeover: 8 Weeks to Macro Mastery teaches you how to manage macronutrient intake to make over your metabolism and your mindset. Author Tiffany Breeding, PhD (aka Dr. Tiff), brings you science-backed info, practical applications, and weekly nutrition exercises to help you understand your metabolism and achieve long-term results. After completion of her "no BS" program, which cuts through all the diet-industry bunk, you'll have the knowledge and skillset to maintain progress and maximize personal performance. This book is a must-read whether your goal is to lose body fat, build muscle, or just eat smart to fuel your life.
Dr. Tiff has truly changed my thinking on food and nutrition. I have lost over 20 pounds and 9 percent body fat to date. Hiring Dr. Tiff was the best gift I could have given myself --Sherrie W., powerhouse corporate exec, mom of 2
Dr. Tiff 's macro strategy has allowed us the flexibility to work as a team in achieving our individual nutrition goals while also providing us with the fuel needed to sustain a vigorous workout program. --Jason & Julia, married couple, full-time professionals
When I met Dr. Tiff, I had no idea how to count macros. I didn't think there was enough time in the day to keep up with it. With her help and suggestions, I was able to figure out how to make it work for not only me but for my family as well. --Candy, full-time nurse, wife, mom of 4