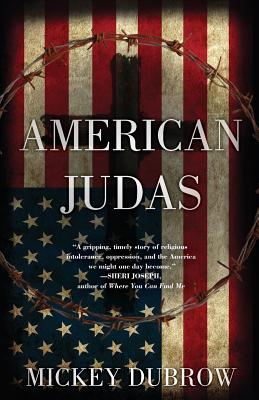 American Judas
Paperback

* Individual store prices may vary.
Description
For fans of Philip K. Dick's The Man In the High Castle and Margaret Atwood's The Handmaid's Tale.
A BLOODLESS RELIGIOUS COUP turns the American dream into an American nightmare where dissenters are jailed. Religious right-wingers rule the land, and those who resist the oppressive theocracy are forced into reeducation camps until they repent or disappear. A young Jewish-Gentile couple desperately navigates the tyrannical new regime by remaining invisible. But after a coworker outs Seth Ginsberg for secretly practicing Judaism, the rising political aide and his feisty wife are left with menacing options, trapped between soul-crushing internment in a Savior Camp or a rugged race for the Mexican border. This timely dystopian thriller will keep readers turning pages and leave them afraid, angry, and thoughtful about America in the 21st Century.
2019 Georgia Author of the Year Awards Nominee for First Novel.
Sfk Press, 9781732539808, 346pp.
Publication Date: October 23, 2018