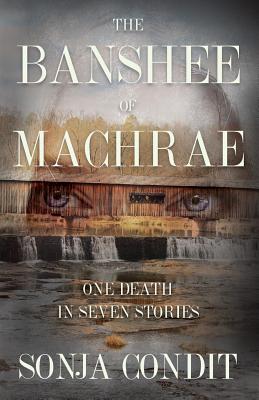 The Banshee of Machrae (Paperback)
One Death in Seven Stories
Sfk Press, 9781732539846, 324pp.
Publication Date: September 11, 2018
* Individual store prices may vary.
Description
Can Emma make the impossible decision between her boyfriend's continued suffering or having him leave her forever?
EMMA FANE'S WORLD IS SHATTERED when her boyfriend, Kalen Machrae, drives off of a haunted bridge, leaving him teetering between life and death. After Jessa, Kalen's obsessive sister, starts committing arson closer and closer to where the ailing Kalen rests, Emma seeks the counsel of Lilly, the Machrae family banshee. Torn between losing her boyfriend and watching his continued suffering, Emma struggles with the boundless options Lilly shows her for how the dire circumstances could end. Filled with ill-fated romance, unforgettable heartbreak, and ancestral specters, this linked collection of Southern Gothic stories peers inside the heart of the characters and leaves behind the eerie sensation that reality is unreliable.