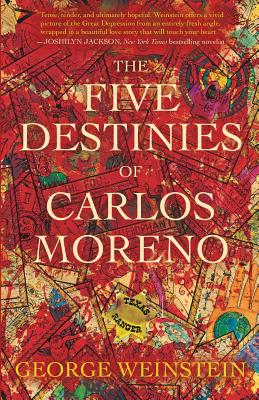 The Five Destinies of Carlos Moreno
Paperback

* Individual store prices may vary.
Description
DURING THE GREAT DEPRESSION, the U.S. government illegally deported more than a million Mexican American citizens to make room on the welfare rolls and alleviate unemployment for white Americans. Carlos Moreno is a young man who has known only hardship and poverty, chasing rumors of work across Texas during the 1920s. Pursued by a renegade Texas ranger who thinks he holds the key to a secret, Carlos takes refuge in "Little Mexico," Houston's colorful, boisterous barrio. He picks the worst possible time to fall in love. As the U.S. launches its repatriation campaign, the ranger joins forces with Immigration agents to step up his personal manhunt. Now Carlos and his wife will have to rely on their courage and ingenuity to avoid a dragnet that will ensnare an entire population.
Sfk Press, 9781732539860, 370pp.
Publication Date: November 13, 2018