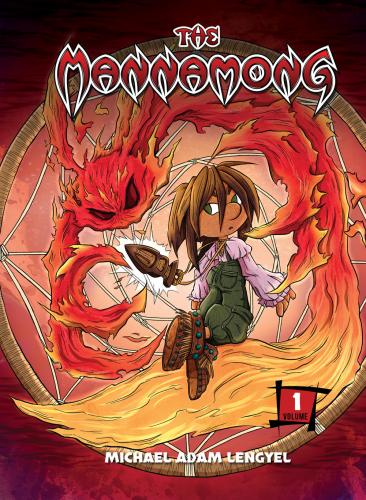 The Mannamong - Volume 1 (Paperback)
A Graphic Novel
Michael Adam Lengyel, 9781732563216, 192pp.
Publication Date: October 20, 2018
* Individual store prices may vary.
Description
A folktale about mythical guardian spirits comes to life for one little girl in unexpected ways in this all-ages urban fantasy graphic novel comic series​.
Set in a fictional version of earth with its own lists of mythos the mannamong is a frequent topic of ancient folktale discussing Mother Nature as a deity, the world's natural order, and the conditioning of the soul. While interpreted as a myth to the common man, our main female protagonist Kali Teal learns they are indeed real after being cured by them of a severe unexplainable illness that has plagued her for a long time. The source itself came from a mannamong gone rogue with his own mysterious incentives from getting captured by his own kind. An unsettling relationship unfolds between Kali and her tormentor while she experiences a new awareness of the spiritual realm unseen by mankind.
What's one little girl suppose to do? Trust the mannamong or not?
About the Author
Lengyel graduated from Ringling College of Art and Design majoring in Business of Art and Design in 2015 with a passion for visual storytelling. Michael enjoys taking walks outdoors embracing nature while pondering story ideas, people watching and window shopping, cooking and baking, playing games with friends, and loves discussing the art of storytelling and animation. His favorite approach to writing is creating characters with intricate relationships that help shape the story and structure its plot. And if he had one rule to live by it's the belief that "the story is the product's lifeline" which he takes very seriously. But not as serious as a good cheeseburger.