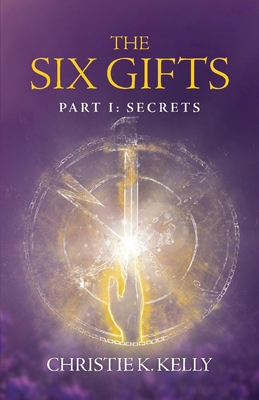 The Six Gifts
Secrets
Paperback

* Individual store prices may vary.
Other Editions of This Title:
Paperback (10/10/2019)
Description
At some point, we all question why we're here on this planet, in this life. Our searching protagonist, Olivia Alfieri, has more reason than most to ask these questions, as she racks up near death experiences and some clearly clairvoyant visions.
 
It is in the aftermath of her most recent face-off with mortality that we meet Olivia and her brooding husband, Marco. To recover from the life-threatening ordeal, they escape to a secluded home on a mountain in Vermont. But this seclusion doesn't bring Olivia the peace and healing she strives for. Recurring dreams – or are they more than that? – and shocking news from an old friend galvanize Olivia into action and a cross-country trip, where, by apparent fate, a wizened old woman takes Olivia into her safekeeping, leaving her with a gift that will change her life forever.
 
SECRETS is a story about healing - both physical and emotional. And, like the river that Olivia is drawn to visit so frequently, healing flows both clear and murky.
BookBaby, 9781732565203, 362pp.
Publication Date: April 11, 2019
About the Author
Christie K. Kelly was born and raised in Colorado, where much of this story takes place. She has a degree in accounting and devoted most of her career to that field. In 2001, she turned her attention to the family business for which she is still a trusted advisor and Controller.Kelly is also a creative: a painter, a writer and the creative director for her company's marketing department. Mostly she is a seeker, and a kindred spirit to anyone who asks 'why?'Connect with Kelly at ChristieKKelly.com, Facebook.com/christiekkelly/, and Instagram.com/christiekkelly/.