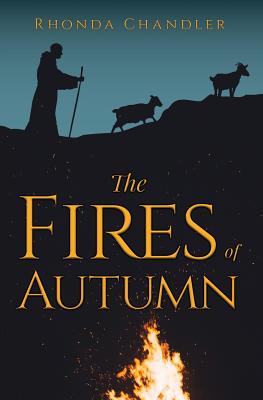 The Fires of Autumn (Paperback)
Staircase Books, 9781732579705, 212pp.
Publication Date: July 21, 2018
* Individual store prices may vary.
Description
Fabrizio lived in desperate poverty. Sereno was born to privileged wealth. Both friends longed for a better life. A life they thought they found as Franciscan friars.
The year is 1318. Fabrizio now lives in the Friary of San Stigliano in the hills of Lombardy. The wounds from his childhood are slowly healing in this place of peace and security, and he spends his days tending the goats, caring for the poor, and praying, along with his fellow friars.
Sereno scorns the friary life. Instead, he roams the Italian countryside with his own fellows, a band of homeless Spiritual Franciscans who speak out against all those in the Order who do not live according to the absolute poverty of Saint Francis.
The newly elected Pope John XXII determines to end the divisions that plague the Franciscan Order. When papal representatives command the band of Spirituals to appear before the Inquisition at the Friary of San Stigliano, the two friends meet again--on opposite sides of the divide.
As the line between friend and enemy becomes obscured, Fabrizio learns the truth about Christian brotherhood in an autumn that changes his life forever.