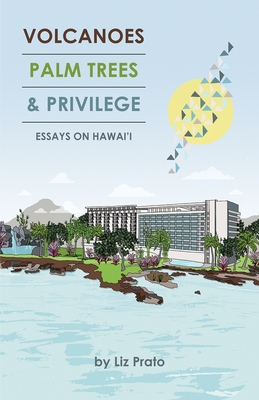 Volcanoes, Palm Trees & Privilege
Essays on Hawai'i
Paperback

* Individual store prices may vary.
Description
". . . a rebuke to cultural appropriation, combined with tribute to a place she loves too much to make her own."- New York Times Book Review
"...a complicated love letter to a place and powerful reckoning of a life." - Cheryl Strayed, author of Wild and Tiny Beautiful Things
"Prato's work stays winningly informal and idiosyncratic throughout and....coalesces into an intriguing and informative journey through the 50th state." - Publishers Weekly
"This book is a love letter to the land and people of Hawai'i, a secular devotional to a place that has woven its way into Liz Prato's heart. Breathtaking." - Lidia Yuknavitch, author of The Book of Joan
Liz Prato combines lyricism, research and humor to explore her role as a white tourist in a seemingly paradisiacal land that has been largely formed and destroyed by white outsiders. Hawaiian history, pop culture, and contemporary affairs are masterfully woven with her personal narrative of loss and survival in linked essays, offering unique insight into how the touristic ideal of Hawai'i came to be, and what Hawai'i is at its core.
Overcup Press, 9781732610309, 224pp.
Publication Date: April 16, 2019