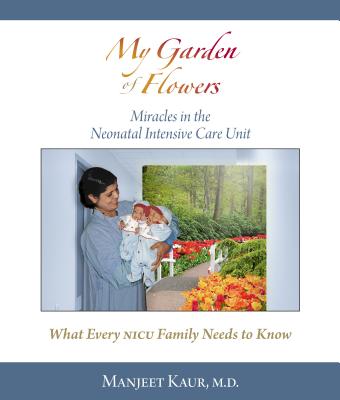 My Garden of Flowers (Hardcover)
Miracles in the Neonatal Intensive Care Unit
Inspirante Publishing LLC, 9781732646209, 480pp.
Publication Date: March 15, 2019
* Individual store prices may vary.
Description
Truly a celebration of life, My Garden of Flowers takes the daunting mystery out of the NICU experience, and gives worried parents knowledge and reassurance that their critically ill infants will typically grow to adulthood and lead normal, healthy lives.
It's an invaluable resource for families who suddenly face the crisis of seeing their little cherubs amidst alien tubes and wires and the incessant beep of monitor alarms. These families are totally unprepared, anxiousƒ''"ƒ''€ƒ''"no, petrifiedƒ''"ƒ''€ƒ''"and uncertain of what to do.
ƒ'' ƒ''€ƒ'' My Garden of Flowers eases the emotional distress and the fear surrounding neonatal intensive care.
ƒ'' ƒ''€ƒ'' Full of practical advice, information on common problems of babies in the NICU, charts, checklists, and coping tips, it's a priceless resource to help parents care for their precious bundles while in the NICU and when they've come home.
YOU ARE NOT ALONE.