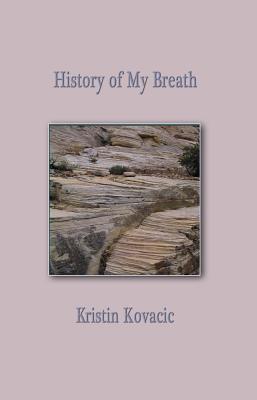 History of My Breath (Paperback)
Red Mountain Press, 9781732650107, 122pp.
Publication Date: February 15, 2019
* Individual store prices may vary.
Description
Literary Nonfiction. HISTORY OF MY BREATH attempts to trap the fugitive knowledge of the durable adventures--childhood, marriage, childbirth, parenting. In personal essays spanning thirty years of breathing and brooding, Kovacic explores the intersections of love and pain that release the surprising lessons of family life, a life lived, as she calls it, "abundantly accompanied." What are the wages for the work of love? What costs? How do you navigate the radical proximity of others--of children, spouses, friends, parents--without blurring the fragile outline of the self? With wonder, candor, and a sidelong eye, Kristin Kovacic breathes new life into some of the world's oldest subjects. "Kristin Kovacic hits all my favorite notes in this collection: thought-provoking, funny, and touching, by turns. This isn't a book where you can find the best part--it's all the best part."--Jennifer Niesslein "Urgent, lovely, and insightful, these essays lead the reader on a search for meaning, through birth, marriage, parenthood, death, and everything in between. A beautiful book."--Julie Schumacher.
or
Not Currently Available for Direct Purchase