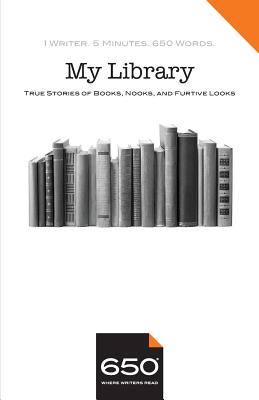 650 - My Library
True Stories of Books, Nooks, and Furtive Looks
Paperback

* Individual store prices may vary.
Description
A library is so much more than books on a shelf, and many of the things we gain from libraries stay with us for a lifetime. Curated by Read650's founder and editor, Edward McCann, the personal essays in this volume were originally presented on stage at the Ossie Davis Theater in New Rochelle, NY, in celebration of National Library Week.
650, 9781732670761, 66pp.
Publication Date: March 20, 2019