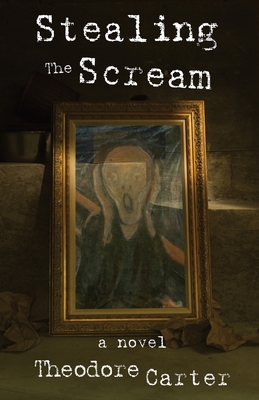 Stealing the Scream (Paperback)
Runamok Books, 9781732709751, 262pp.
Publication Date: September 15, 2019
Other Editions of This Title:
Hardcover (9/15/2019)
* Individual store prices may vary.
Description
In 2004, masked thieves stole Edvard Munch's The Scream from an Oslo museum. Norwegian police recovered the painting two years later but never explained how or where they'd found it. This 70,000-word literary-leaning, humor-laced, crime novel Stealing The Scream tells what may have happened.
Retired CEO-turned-painter Percival Davenport's criminality starts when, fueled by insecurity, he hires a whiskey-drinking thief to break into museums and hang his paintings. If Percival can pass off his art as museum-quality, he will know he's attained mastery. The "donations" attract the attention of Leonard, a Smithsonian guard and amateur sleuth.
As Leonard begins collecting the unwanted paintings and searching for the artist, Percival's studies intensify. He develops an obsession with Edvard Munch's The Scream and steals it. When Leonard and law enforcement agents come knocking at Percival's door, his Tell-Tale-Heart-like anxiety causes him to turn his mansion, and the famous painting, into a roiling inferno. This forces the police into creative means of art restoration.