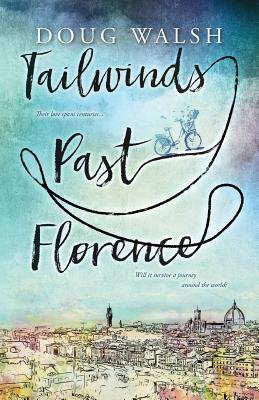 Tailwinds Past Florence (Paperback)
Doug Walsh, 9781732746701, 340pp.
Publication Date: January 22, 2019
* Individual store prices may vary.
Description
Their love spans centuries. Will it survive a journey around the world?
After getting blacklisted from the venture capital industry, twenty-nine-year-old Edward Vaughan will do anything to avoid telling his wife what happened. Even if it means agreeing to her dream of bicycling around the world. Kara, tired of being married to a workaholic, was readying for a divorce. Now, she's packing bags of a different kind. Together, they pedal away from Seattle, headed east on the open road across America, Europe, and beyond.
It's a decision that reverberates across centuries, shattering a continuum that bound their souls throughout time, and traps Edward in a battle with a past life over an eternal love.
As the miles roll by, and the deceits begin to surface, the couple encounters several men plucked from history, each one a vessel of Edward's soul in a prior life. Of them, a 19th century art dealer proves dangerous, believing Kara is his ticket back to the past.
Tailwinds Past Florence is a contemporary love story with a magical twist, landing readers in the saddle of a global bicycle adventure. The novel was inspired by the author's multi-year bicycle travels.
PNWA Prizewinner, Mainstream Category, 2017