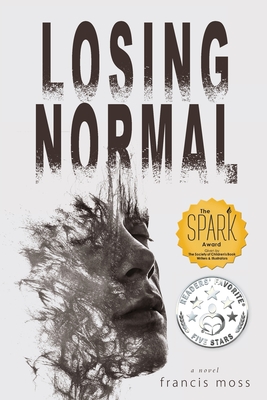 Losing Normal (Paperback)
Francis Moss, 9781732791022, 266pp.
Publication Date: October 23, 2018
* Individual store prices may vary.
Description
Winner of the 2019 SPARK award from the Society of Children's Book Writers & Illustrators
Everyone we love, everything we know, is going away... and only an autistic boy can stop it.
Alex knows exactly how many steps it takes to get from his home to Mason Middle School. This is
Normal.
Alex knows the answers in AP math before his teacher does, which is also normal.
Alex knows that something bad is coming out of the big screen in his special needs class. It's pushing images into his head, hurting him, making him forget. Alex pushes back, the screen explodes, and nothing is normal any more.
Giant screen televisions appear all over the city. The programming is addictive. People have to watch, but Alex cannot.
Sophie, the sentient machine behind all this, sees the millions and millions of eyeballs glued to her and calls it love. To Sophie, kids like Alex are defective. Defectives are to be fixed...or eliminated.