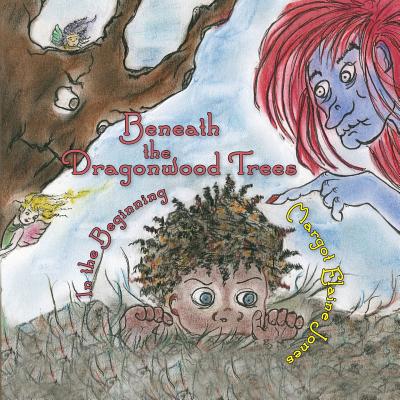 Beneath the Dragonwood Trees
In the Beginning
Paperback

* Individual store prices may vary.
Description
Entertain the whole family with this original, magical, fairytale adventure
Imagine meeting up with some of your favorite fairytale characters in an enchanted forest that casts spells of mayhem, mischief, magic, and fun.
A musical fairytale, Beneath the Dragonwood Trees takes us into the woods on a journey reminiscent of The Wizard of Oz, Alice in Wonderland, Hansel and Gretel, Peter and the Wolf, and even a hint of Jabberwocky by Lewis Carroll. What lies ahead in this enchanted forest of wacky witches for a lost boy and his stalwart furry and feathered friends? With original songs and score, a wild-haired storyteller guides us on our way in this Broadway-style escapade about a boy's quest - with his talking animal pals - to catch the dreaded Wolf and win a Badge of Honor.
In the end, Peter learns a great lesson - that the love between family and friends is far more valuable than a badge of honor.
Nationally-acclaimed director, composer, choreographer, independent filmmaker and thirty-year veteran of the American Federation of Television and Radio Artists (AFTRA) and The Screen Actors Guild (SAG), Margot Elaine Jones brings us this Broadway-style musical comedy in a print edition with rich and delightful illustrations and QR CODES for bonus songs.
And look for the full audiobook, which includes a bonus interview with author/creator/performer Margot Elaine Jones.
Lord & Dooney Press, 9781732816619, 88pp.
Publication Date: November 20, 2018