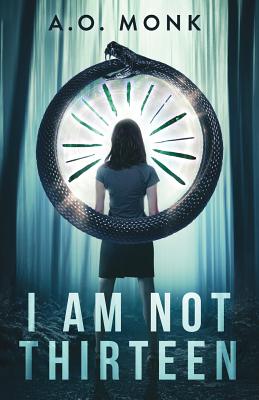 I Am Not Thirteen (Paperback)
Calhoun Press, 9781732836013, 372pp.
Publication Date: March 1, 2019
* Individual store prices may vary.
Description
Yesterday, Amy was about to turn twenty-six. Today is Amy's birthday--her thirteenth birthday--and the first day of seventh grade. The last thirteen years vanished overnight.
Amy doesn't know how she got here or how she can get back. If she can get back. If she confides in the wrong person, she could be ridiculed, bullied, committed, even killed. So how can she tell the wrong person from the right one?
On top of all this, Amy has to survive middle school, again. All the bullies, mean girls, belittling teachers, and hormone-crazed hellions are still there. Every cutting comment hurts just as much the second time around. And what's the story with that strange snake symbol she sees everywhere, or the guy who seems to know way more about her than he's willing to tell?
I Am Not Thirteen is an intense, and devastating, supernatural thriller that will keep you hooked until the very last page.