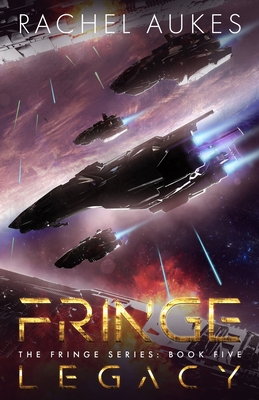 Fringe Legacy (Paperback)
Waypoint Books, 9781732844933, 168pp.
Publication Date: December 3, 2018
* Individual store prices may vary.
Description
It's a time of heroes and sacrifices.
After a bloody war, the colonies are free, but they are not yet at peace. The Alliance of Free Colonies is in its infancy, fragile and alluring to unscrupulous power-mongers. New enemies arise from around every corner, seeking to gain control of the now independent fringe stations. To make matters worse, someone is hunting the torrent leaders.
Aramis Reyne has dedicated himself to building a new station on the ice world of Playa. Each day, he battles the corporations for control. When someone tries to kill him, Reyne decides to turn the tables and hunt their hunters. But can he beat them in time to save his friends' lives?
The race is on and time is running out