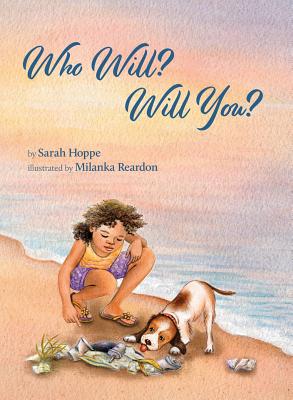 Who Will? Will You? (Hardcover)
Blue Whale Press LLC, 9781732893511, 32pp.
Publication Date: August 1, 2019
* Individual store prices may vary.
Description
Lottie makes an unusual discovery while beachcombing one day. She's found a pup, but it's not your ordinary pup. Lottie quickly decides that she needs help. "Who will care for this little lost pup?" she asks along the beach. "Will you care for this little lost pup?" But no one wants her pup. Just when she is ready to give up, Lottie finds the perfect person to take care of her very special find.
Children are kept guessing throughout this beautifully illustrated story what kind of creature Lottie has found while they learn about nature's different kinds of pups along the way.
"A beautifully illustrated tale that's sure to appeal to animal lovers and budding environmentalists. . . . Reardon's realistic pastel-and-ink illustrations, populated with humans with a variety of skin tones, do an excellent job of hiding the identity of the pup and showing the adults' shocked expressions." --Kirkus Reviews
"A fun, unexpected conclusion teaches kids not only about shore life, but about what makes a welcoming home for a stray. Kids who love beaches and parents who love thought-provoking messages will find "Who Will? Will You?" engrossing and fun." -- Diane Donovan, Sr. Reviewer, Midwest Book Review