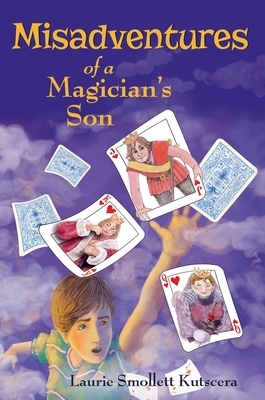 Misadventures of a Magician's Son
Hardcover

* Individual store prices may vary.
Description
"Readers who choose the book anticipating a dose of magical encounters will not be disappointed, while those who like interpersonal relationships, intrigue, and growth as subplots in their stories will find Misadventures of a Magician's Son holds an action-packed touch of all three to keep readers guessing about Alex's future and incredible adventure, right up to the end." --D. Donovan, Sr. Reviewer, Midwest Book Review
Twelve-year-old Alex was taught illusion by the best. Misadventures of a Magician's Son tells the story of Alexander Finn's personal journey dealing with the death of his father, a celebrated magician, and the extraordinary gift he left behind. Uprooted from his childhood home for the seemingly hokey town of Orchard, Maine, Alex refuses to unpack and wants nothing to do with his new surroundings. But when he discovers an unusual deck of animated cards tucked in the back of his father's old desk, things begin to unravel and Alex's true adventure begins.
Blue Whale Press, 9781732893542, 178pp.
Publication Date: April 1, 2020