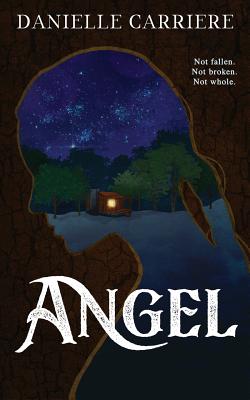 Angel (Paperback)
Moxie Books, 9781732909519, 236pp.
Publication Date: February 12, 2019
* Individual store prices may vary.
Description
Honest and heart-wrenching, uplifting and filled with hope, this novel is for fans of Laurie Halse Anderson's Speak, Sarah Dessen's Just Listen, and Jennifer Donnelly's A Northern Light.
Not fallen. Not broken. Not whole.
It is 1880, Nebraska.
All seventeen-year-old Angel wants is to go someplace where no one knows her name or--more importantly--what happened to her. However, Angel's plans are disrupted when she becomes stranded in an unfamiliar town. With no means to leave and no place to stay, Angel finds aid in an unexpected place: Nathan, a childhood acquaintance with scars of his own.
All nineteen-year-old Nathan wants is to leave every memory of his father far, far behind. But when Nathan's path leads him to Angel, he begins to realize that his father's influence has reached further than he could ever have imagined.
As Nathan and Angel face the prejudices of the townspeople together, their tenuous friendship begins to grow into something more. However, when Nathan's father returns, Angel and Nathan must decide whether they are willing fight for the life they've created for themselves, or whether they will once again leave everything they love--including each other--behind.