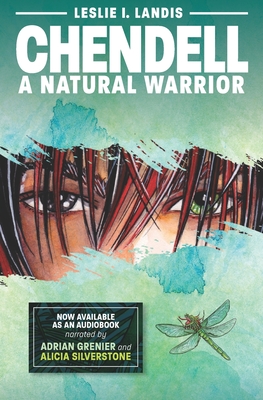 Chendell
A Natural Warrior
Paperback

* Individual store prices may vary.
Description
A super boy from a village in China and a super girl from rural Vermont meet in college and fall in love. Both grapple with their unique powers and purpose. Will they master their abilities in time to save each other and the ecosystem from certain destruction? And what twists does life have in store? Please join author Leslie Landis in her exciting fiction debut and discover the journey of CHENDELL. This original and delightfully thrilling adventure is a fresh, global love story for the ages, and for the age of Now. CHENDELL gives birth to two of the most intriguing and relevant eco warriors in current round adult fiction. A super couple of unique advantage-Jamie Chen can talk to plants and trees, Robin Dell can control insects. Both are passionate about nature. They are full of potential and poised for action. But what happens in the Peruvian rainforest that transforms their lives (and consciousness) forever? Kirkus Reviews said, "A lively nature-oriented superhero adventure...the heart of the tale comes together in the final pages." "CHENDELL starts as a boy-meets-girl story, connecting a girl from the U.S., to a boy in China, told in an unusual compelling format. It is about love and family, but also about insects and trees. When boy and girl become a super couple, the reader accompanies them on a wild, dangerous journey, and then, when your heart is in your throat, something happens that is shocking, unique and utterly heartwarming. Leslie Landis has written a tale I'll never forget. Bravo "
-Best selling author Thom Racina "Everything you ever wanted in a fantastical story but were afraid to ask A superhero story packed with a delightful page turning packet of ingredients-adventure, love plus humor and wit. Be prepared to be invested in the Landis characters and swept up into their world and their dreams. CHENDELL and its heroes Jamie Chen and Robin Dell are just begging to be given the big screen treatment."
-Ivor Davis, Author of "Ladies and Gentlemen... The Penguins " and "The Beatles and Me on Tour."
Waldo LLC, 9781732911406, 222pp.
Publication Date: February 22, 2019