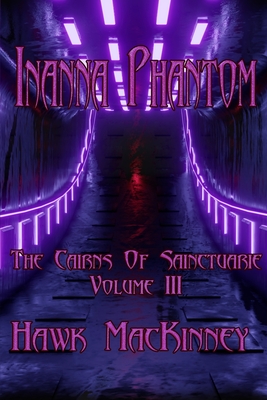 Inanna Phantom
Paperback

* Individual store prices may vary.
Description
The threat of rift invasions seem long passed. Plentiful harvests abound. The Murian first-contact Terato Outpost has grown into the sprawling Terato-Murian Terminus Terato with a hub of relay portals reaching across the vast uncharted galactic expanses and connecting with its eon-extinct Lantaraan prehistory. An exploratory Terato-Murian Jupiterr outpost is established on the gas giant seventh planet, and its quantum and gravitational energies are used to power outpost portals for an archeological survey of the fourth planet, Eorthe. The Lantaraan database aboard Terato's ancient Downday moon shows that one or more planets of the Solaris planets have apparently been lost. Expanded archeological records on other Lantaraan orbital bodies in the Solaris system show the fourth planet from the star-Eorthe-to be a sterile wasteland. Except it is not. Eorthe's civilization is not to the level of the Murian Empire, but it is far advanced to those of a pastoral Terato. Terato and Eorthe form the confederated United Terran League under the nominal figurehead leader of League High Judikarr Eklam a'Qoc. Jupiterr outpost expands into a major League stronghold, Jupiterr Base, when civil unrest erupts in the League, the unexpected return of rift intrusions threatens, and the Murian Emperor Klarvko Celo is assassinated. As they prepare for confrontations with an unknown ancient enemy, the internal tensions on Myr and Eorthe push Murians and Teratoans to dangerous discords.
Sage Words Publishing, 9781732918252, 280pp.
Publication Date: September 14, 2019