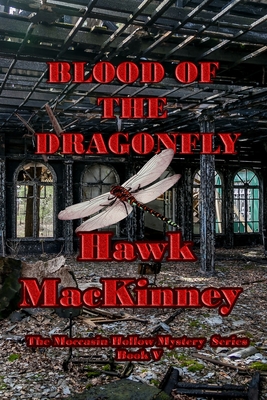 Blood of The Dragonfly
Paperback

* Individual store prices may vary.
Description
While dangling a fishing hook from his flat bottom skiff before dawn, former SEAL-turned-PI Craige Ingram spots grey-black smoke coiling above the treetops across the river in the direction of the Georgia bayous and Corpsewood Manor. Bayou or bogs, fire in the uncut cypress and pines bodes a sense that the river is no barrier to the fire that threatens his ancestral home, Moccasin Hollow. Neither are the bodies later found in the burned mansion of Corpsewood Manor. Craige wastes no time in helping his ex-SEAL buddy Lt. Graysen MacGerald who is now Head of Buckingham Homicide Investigations by unofficially investigating the bodies and an exquisite dragonfly brooch found in the mansion with a reputation for evil, hauntings, and mystery.
Sage Words Publishing, 9781732918269, 228pp.
Publication Date: February 17, 2021