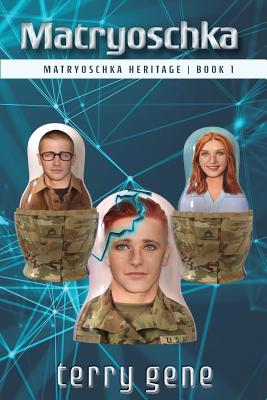 Matryoschka (Paperback)
Causality Is Optional
Matryoschka.com, 9781732942806, 568pp.
Publication Date: November 7, 2018
Other Editions of This Title:
Paperback (9/27/2018)
* Individual store prices may vary.
Description
When a quantum energy experiment goes horribly wrong, it accidentally shatters the future allowing alternative pasts to co-exist.
As Alexandria Jane Merk passes through the nexus of the effect, she splits into two identities-each with full histories of their own-merged into one body.
One identity, Army veteran Alex James Monroe, remembers a life full of failure and loss. The second identity, freshman college coed Sarah Beth Merk, remembers a difficult childhood in a suburban upbringing. Both sense each other but neither believes the other really exists.
To survive, they must accept their shared fates and find the person responsible for the fission before time runs out. Because if they fail, they will not only die, but they will also take everyone they have ever known with them.
A mind-bending journey into existentialism and the interconnectedness of the human race.