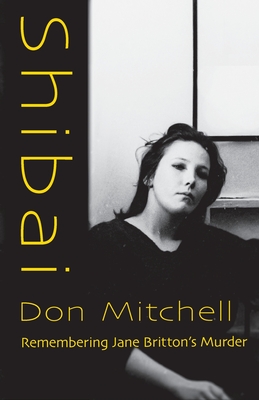 Shibai
Remembering Jane Britton's Murder
Paperback

* Individual store prices may vary.
Description
Memoir meets true crime in Don Mitchell's exploration of a brutal 1969 murder - of which he was himself a suspect. In Hawaiian culture, shibai means "gaslighting," a concept on which Mitchell expands in this riveting first-person account of the ripples felt from the murder of Jane Britton, the Harvard graduate student who was his friend. Weaving together speculation and discoveries that excavate layers of truth and error, Mitchell moves through past and present, detailing his youth on the Big Island of Hawai'i, ultra running the high plains of the dormant Mauna Kea volcano, navigating the language and culture of the Nagovisi people in Bougainville, and meeting Becky Cooper, an investigative reporter in whose book about Jane's murder he is a continuing presence. Mitchell explores the way facts can shatter long-held perceptions, how love and connection transcend time and culture, and the way memory and meaning can shapeshift into shibai.
Saddle Road Press, 9781732952188, 266pp.
Publication Date: November 27, 2020