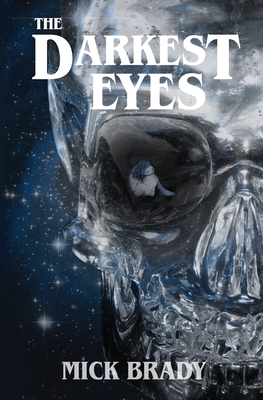 The Darkest Eyes
Paperback

* Individual store prices may vary.
Description
The Darkest Eyes is an epic portal-crossing adventure with mythic resonance and strong psychological underpinnings.
Will Roan is at the top of her game career-wise. She's a deep-sea submersible pilot who's brainy, daring and cool. Her personal life couldn't be more different. For as long as she can remember, she's seen little gray aliens lurking in the shadows, watching her, stalking her. Although she's a scientist who tends to be inquisitive about everything, she has steadfastly refused to examine the disturbing things she's experienced throughout her life, fearing all she'd find would be evidence of her own mental instability.
Her effort to present a sane exterior to the world has meant that she could never get too close to anyone or settle down anywhere. Physically and emotionally, she's always been on the run. Lately, though, the grays have been threatening to tear down the wall Will has erected between her inner life and the real world. They've been relentless in their pursuit, infringing on the semblance of normalcy she's constructed.
When a particularly frightening encounter costs Will her job, she makes her way home. She's just in time for her dying mother -- her dying, crazy mother -- to give her an object that could explain away Will's madness or draw her inextricably into its clutches. A beautifully carved crystal skull holds the answers to the mystery of Will's life, her mother says. She can use it to cross a portal to Atlantis -- her real home.
Will's first instinct is to run, but her flight is interrupted when her beloved young niece disappears, the apparent victim of the aliens. Will decides to plunge into the unknown to find young Becky.
Atlantis is beautiful and unspoiled, and its people appear to be living their best lives. However, political intrigue and dissent simmer beneath the surface. Hesoa is a dying world, chaotic and reeking, populated by a race of gray aliens on the verge of extinction. Will must navigate the perils of both worlds to save the child -- and, it turns out, much more.
Will is beset with self-doubt. Is she sane? Is anything she's experiencing real? Can she trust anyone? Is it possible that the fate of three worlds could depend on her?
Mary McDonough Brady, 9781733003506, 532pp.
Publication Date: March 31, 2020