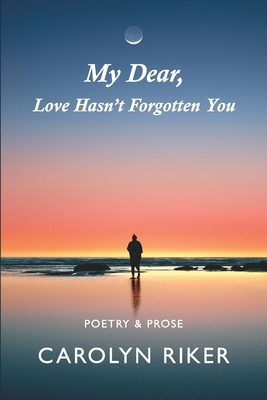 My Dear, Love Hasn't Forgotten You (Paperback)
Poetry & Prose
Golden Dragonfly Press, 9781733009911, 132pp.
Publication Date: December 10, 2019
* Individual store prices may vary.
Description
"My Dear, Love Hasn't Forgotten You" is Carolyn Riker's third, full-length book of poetry and prose. This poetry book invites you to dream. There are four sections that melt into each other with ease. Carolyn's poetry is not ordinary and rarely follows the rules; instead, she becomes a stream of consciousness. "When we are river-like we flow. Nature connects us and grounds us with a love that will never forget us." In addition to those sentiments, Carolyn doesn't hold back with emotions. She wears them on her sleeve and dreams with them and you will become a part of this mystical mystery. "My Dear, Love Hasn't Forgotten You" is full, real, kind, deep, spiritual, caring and poetic. You will find yourself tantalized and hopefully it'll spark your own imagination's creative juices.