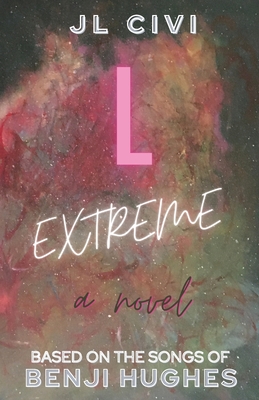 L Extreme
A Novel Based on the Songs of Benji Hughes
Paperback

* Individual store prices may vary.
Description
A NOVEL BASED ON AN ALBUM IS A BOOK WITH A KILLER SOUNDTRACK
A musician with a bad case of writer's block and a secret past he can't discuss...
A silent neighbor with a hidden agenda...
A roommate and a girlfriend with single-letter names...
A fairy-tale middle straight from the heart...
For fans of Say Anything, Slow Century, Quantum Leap, Being John Malkovich, The Fearless Freaks, Lovers & Other Strangers...
With appearances by Paul Simon, David Letterman, James Bond, Carlos Santana, Jan-Michael Vincent, Bogo the Clown, the Dalai Lama, Benji Hughes and more...
Exotic locales including Jamaica, Hawaii, France, Dairy Queen, Didicur's Hardware Store, the Circus, and Inner/Outer Space...
Taking place in the vicinity of Halloween, Xmas, April 17th, the past, and the future...
Buddy comedy, love story, epic fairy tale, album-oriented fan fiction...
All this and more. It gets a little extreme...
L EXTREME: An original novel by JL Civi, based on the songs of Benji Hughes
Towform, 9781733042123, 358pp.
Publication Date: April 17, 2021