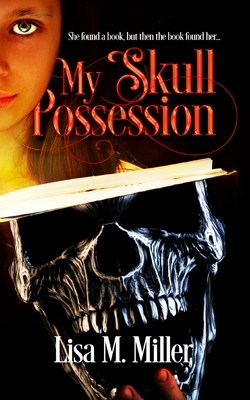 My Skull Possession
Paperback

* Individual store prices may vary.
Description
This book was beyond awesome What I loved the most was how all the ways of the social media/digital world were tied in. Also, super interesting to read about all the little haunted stories and objects. Makes me want to research some myself. Well done Lisa Miller. Looking forward to the next one -amazon purchase
Readers are dying to get their hands on a copy of My Skull Possession. Literally.
Brighton Corley's ordinary teenage life becomes far more thrilling when she forges a friendship with Kate Dorn, the charming new girl at school. Together with an eccentric curiosity shop owner, they embark on a journey to discover the truth behind the mysterious book responsible for paralyzing their town with fear and fascination. Witchcraft, haunted dolls, and stories of possession are some of the dark secrets they uncover in their search for answers.
As book sales soar and death tolls rise, Brighton wonders if My Skull Possession is the result of a twisted marketing scheme or if it has a connection to something more sinister.
Brother Mockingbird, 9781733054348, 278pp.
Publication Date: October 15, 2019