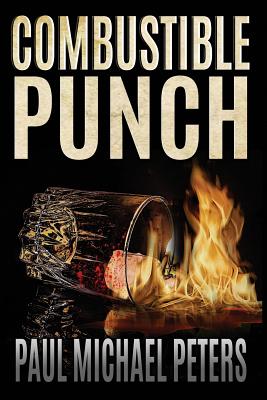 Combustible Punch (Paperback)
Paul Michael Peters, 9781733088312, 304pp.
Publication Date: August 13, 2019
* Individual store prices may vary.
Description
Rick Philips isn't a fighter - but he is a survivor
Haunted by memories of a high school shooting, not even the bottle can wash away the gnawing guilt and creeping feelings of inadequacy that batter Rick's conscience daily.
His life has been a mess of broken marriages, writer's block, terrible choices, and the morbid pity of others.
When he meets Harriet at a writer's conference, the record doesn't scratch as he falls back - only this time, he may not get up.
Harriet Bristol Wheeler is a dark temptress - and self-confessed serial killer
Harriet has no problem killing - and even fewer issues blending back into the background after the act with the cool, calculating eye of a practiced social chameleon.
Manipulative, unpredictable, and exceptionally intelligent, she's Rick's worst nightmare - and the ideal subject for his next book.
A book that they are both desperate to write.
Time is running out - but the sadness will last forever