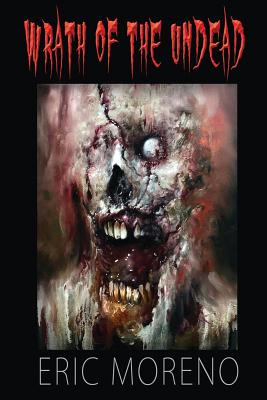 Wrath of the Undead (Paperback)
Dark Dimension, LLC., 9781733110006, 282pp.
Publication Date: June 7, 2019
* Individual store prices may vary.
Description
Life for a child entering teenage years can be rough, especially if there's a fifty percent chance that they're carrying a mutated virus. Madeline Monreal, a Biochemist, narrates her story several years after the initial virus outbreak. She recalls her days in high school during this post-apocalyptic era where life has been restored to normal, except for the kids carrying a mutated virus which can turn them into the undead. In a world where every teen is screened for the virus at school and if found positive, is legally executed by heavily armed security guards, Madeline make's it her life's mission to find a permanent cure. As she retells her life including the beginning of the outbreak, we follow the aftermath of the initial incident as it spreads over the course of a grueling day and learn how each person pulls together the strength and resolve needed to pull through this ordeal or succumb to the wrath of the undead.