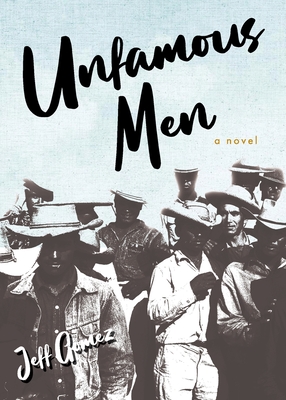 Unfamous Men (Paperback)
Harrow Books, 9781733112802, 154pp.
Publication Date: November 12, 2019
* Individual store prices may vary.
Description
A new retelling of the classic novel
Inspired by Of Mice and Men, John Steinbeck's timeless tale of Depression-era friendship, Unfamous Men chronicles a different group of doomed dreamers: Mexican fruit pickers in Southern California in the years following World War II.
Tom's, a small man with a weakness for women and gambling, is constantly getting into trouble. Juanito, on the other hand, is a gentle giant with limited emotional intelligence who craves only quiet.
They're on their way to Los Angeles to live with Juanito's uncle, but first they need to earn money at a ranch near Ventura. Complicating matters is the fact that Tom's has caught the eye of both Dallas, the ranch owner's son, and Celedonia, Dallas's Mexican wife who used to work on the ranch. There's also Santos, the wise field boss and Custodio, a young Bracero disillusioned about life in America.
Over the span of just a few days, these characters collide in a way that ends in betrayal and death--but not in the way you might think.