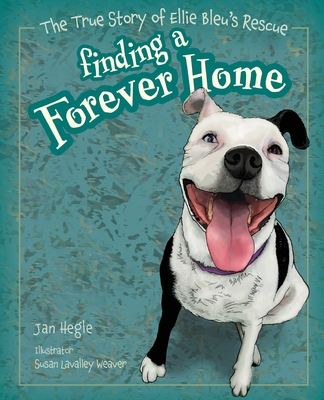 Finding a Forever Home (Paperback)
The True Story of Ellie Bleu's Rescue
Susan Tarrant, 9781733156806, 40pp.
Publication Date: November 17, 2019
* Individual store prices may vary.
Description
Why would anyone want to read a story about the rescue of a Pit Bull? Although the story of Finding a Forever Home, The True Story of Rescuing Ellie Bleu is a heartfelt journey of a dog being rescued, the important underlying message is to address hurtful and dangerous prejudices. Ellie Bleu is a Pit Bull. Pit Bulls are victimized by the prejudice that they are all dangerous and can be evil. There are localities that are even legislating the ban of Pit Bulls.
The book challenges how and why there are prejudices against people and pets. Mere differences in skin color, height, weight, language, physical appearance, religions and countries of origin that deny opportunities to individual and groups are questioned.
This book presents a way to open minds to the discussion of how and why we hold negative beliefs. The book speaks to the ideal that people should behave with love and understanding. For everyone that has an influence over others, Finding a Forever Home is the springboard to have the conversation and thoughts about examining prejudices. An in-depth discussion of prejudies provides the opportunity to look for the reasons to love and celebrate differences as opposed to finding reasons for rejection. In a world that desperately needs to move the needle away from dangerous prejudices, and towards love and rescue, let's thank the story of Ellie Bleu.
Royalties from the book are donated to Rescue Groups and Organizations that help those victimized by prejudices.