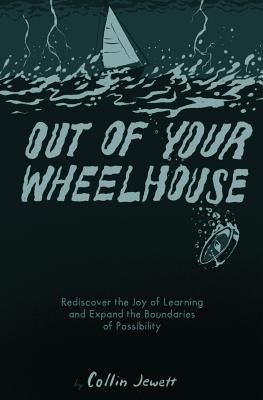 Out of Your Wheelhouse
Rediscover the Joy of Learning and Expand the Boundaries of Possibility
Paperback

* Individual store prices may vary.
Description
This book is for those of you who always hated sitting in class and cramming for tests. For those of you who feel like so much work is just a waste of time. For those of you who are always thinking "there has got to be a better way " This book is for you... because you are right. You have been right all along.Out of Your Wheelhouse is a book about learning. But more than that, it is a book about rediscovering the joy that was lost, the creativity of childhood, and the anticipation of adventure. OYW will invite you to explore a better way to learn, to work, and to excel outside of your comfort zone. By the end of this book you will be able to learn anything, remember anything, and connect with anyone. Rediscover the joy of learning and expand the boundaries of possibility by turning a page, opening the door, and getting Out of Your Wheelhouse.
Collin/Jewett, 9781733158701, 178pp.
Publication Date: June 1, 2019