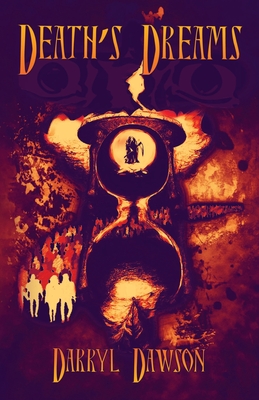 Death's Dreams
Paperback

* Individual store prices may vary.
Description
When your work is death, there is no peaceful sleep.
The nightmares of mortal men are terrifying enough. But imagine if your job description was "harvester of souls," and every day and night brings you to all manner of death, from ordinary to unexpected, from gruesome to profane. Would lying down to rest bring a flood of nightmares so intense and brutal they strip away your sanity?
In this new short story collection, Darryl Dawson, author of THE CRAWLSPACE and IF IT BLEEDS, invites you into the mind of the Fourth Horseman and shows you every disturbing dream. An evil clown painting, a burn victim's revenge, a dead girl's photograph, a surreal subway. These are just a few of the things that keep the Grim Reaper awake. Tonight you will sleep with Death, and his dreams are anything but sweet.
Darryl Dawson, 9781733192149, 116pp.
Publication Date: September 14, 2019