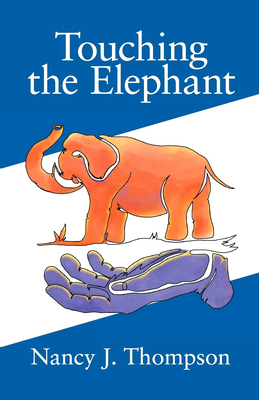 Touching the Elephant (Paperback)
Values the World's Religions Share and How They Can Transform Us
Zio Apollo Press, 9781733195508, 278pp.
Publication Date: October 25, 2019
* Individual store prices may vary.
Description
Touching the Elephant recognizes that the world's religions share values that can help us live together happily, peaceably, healthily, and transform ourselves, our families, and our communities.
About the Author
For years Nancy J. Thompson assigned students in the religion classes she teaches to go into three houses of worship that are not their own, and to talk to people, to learn what those people believe and how they practice. Often, the students are terrified beforehand. Almost universally, they are grateful afterward. They learn the values we share can bring us back to caring about compassion, honesty, effort, and more, because those traits can heal us, our families, and our communities. Nancy wrote Touching the Elephant to help show how.
Praise For Touching the Elephant: Values the World's Religions Share and How They Can Transform Us…
As the world changes around us, many people seek comfort in music, literature, or a hobby; others seek comfort in spirituality, organized religion, or fellowship among friends. Many of us are confident in the path we walk, yet some appreciate guideposts. Touching The Elephant provides readers with the wisdom of deities, examples of the failures and successes of humanity, and a heart-felt journey with Nancy Thompson through her life's moments that led her to write this book.
~ Cosimo Giovine, Editor
or
Not Currently Available for Direct Purchase