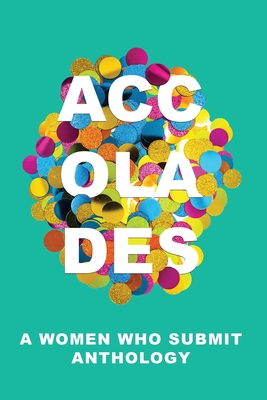 Accolades
A Women Who Submit Anthology
Paperback

* Individual store prices may vary.
Description
"The Women Who Submit community has taught me so much. Submitting is difficult for most of us and it is as important as writing and editing. Acceptances and rejections should be celebrated because you engaged in the process. Keep track. Most importantly encouragement is validating and feeds courage." -Romaine Washington
"As a new Los Angeles resident, Women Who Submit gave me the opportunity to grow relationships with other women and nonbinary people in the organization. I am reminded always that my participation is never passive but one in which leadership is always encouraged. WWS is certainly a model for what we can lean into in the present." -Muriel Leung
Accolades is a celebration of submissions, acceptances, and publications by members of the literary organization Women Who Submit (WWS). WWS seeks to empower women and nonbinary writers by creating physical and virtual spaces for sharing information, supporting, and encouraging literary submissions and publication process. WWS members across the country gather for monthly submission parties in public venues and private homes to share resources, submit, and support each other with claps and cheers.
WWS is completely open to all women and nonbinary writers who are seeking online support and information. We promote our mission, future projects, and public events through our website and social media channels. For information about how to create a WWS chapter in your area visit the Join Us page on our website:
womenwhosubmitlit.org womensubmit@gmail.com facebook.com/womenwhosubmit Twitter/IG @WomenWhoSubmit
Jamii Publishing, 9781733241526, 170pp.
Publication Date: March 4, 2020