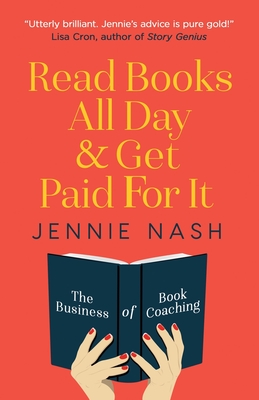 Read Books All Day and Get Paid For It
The Business of Book Coaching
Paperback

* Individual store prices may vary.
Description
There's a new player in the gig economy that's perfect for people who love books. It's called book coaching, and you really do get to read books all day and get paid for it. A book coach is a strategic professional who guides a writer through the creative process of developing a book -- helping them define the project, design the best narrative structure to tell their tale, and build both their confidence and their editorial skills as they write forward. Part project manager, part editor, part cheerleader, being a book coach is intellectually stimulating, soulful, satisfying work that you can do on your own time from the comfort of your own home. In Read Books All Day and Get Paid For It: The Business of Being a Book Coach, Jennie Nash, a multiple six-figure book coach and the founder and CEO of Author Accelerator, shares the nuts and bolts of the book coaching business -- touching on everything from pricing and processes to marketing and mindset. Jennie has trained more than 50 book coaches in how to coach fiction and nonfiction writers, and now she is sharing her secrets about how to run a successful side hustle or full-time book coaching business.
Jennie Nash, 9781733251105, 154pp.
Publication Date: January 14, 2020