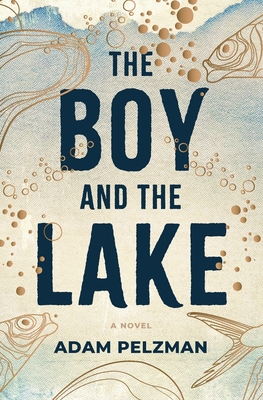 The Boy and the Lake
Paperback

* Individual store prices may vary.
Description
"The Boy and the Lake is a poignant and haunting coming-of-age story ... a multifaceted, evocative and masterfully told tale." -Lynda Cohen Loigman, USA Today bestselling author of The Two-Family House and The Wartime Sisters
"Pelzman excels at creating an intensely atmospheric setting and revealing how it shapes his characters' identities and worldviews ... The narrative is full of rich, descriptive language ... a well-developed vintage setting and classic but thought-provoking coming-of-age theme." -Kirkus Reviews
Set against the backdrop of the Newark riots in 1967, a teenage Benjamin Baum leaves the city to spend the summer at an idyllic lake in northern New Jersey. While fishing from his grandparents' dock, the dead body of a beloved neighbor floats to the water's surface-a loss that shakes this Jewish community and reveals cracks in what appeared to be a perfect middle-class existence. Haunted by the sight of the woman's corpse, Ben stubbornly searches for clues to her death, infuriating friends and family who view his unwelcome investigation as a threat to the comfortable lives they've built. As Ben's suspicions mount, he's forced to confront the terrifying possibility that his close-knit community is not what it seems to be-that, beneath a fa ade of prosperity and contentment, darker forces may be at work.
In The Boy and the Lake, Adam Pelzman has crafted a riveting coming-of-age story and a mystery rich in historical detail, exploring an insular world where the desperate quest for the American dream threatens to destroy both a family and a way of life.
Praise for Adam Pelzman's A Cuban Russian American Love Story
"Riveting drama and sensuous prose make for an unforgettable love story ... a] beautifully rendered debut." -Kirkus Reviews (starred review)
"Pelzman's talent and vision are formidable ..." -Publishers Weekly
"... transcendent, magnetic, intoxicating ..." -Bookreporter
Praise for Adam Pelzman's The Papaya King
"Devilishly smart social commentary ... another entrancing, deeply memorable offering from Pelzman ... acutely observant, timely writing ..." -Kirkus Reviews
Jackson Heights Press, 9781733258524, 270pp.
Publication Date: October 7, 2020