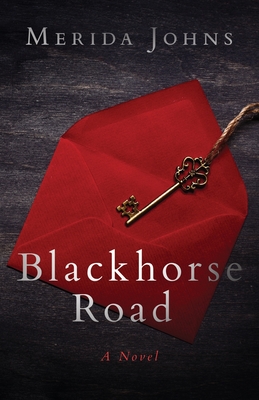 Blackhorse Road
Paperback

* Individual store prices may vary.
Description
A compelling tale of emotional maturation, coming-of-age, romance, and womanhood that chronicles family conflict, a generational clash of beliefs, and the transforming power of choice, gratitude, and forgiveness.
It's the turbulent 1960s, and eighteen-year-old Luci Bartolini is following her North Star and new beginnings. Her values are grounded in her Irish great-grandmother's grit, her Italian father's philosophy of choice, and the era's social justice ideals of equity and justice.
A chance meeting at a street dance with a handsome air force cadet sets the stage for a romance that is as thrilling as a roller-coaster ride. But lurking in the shadows is an unforeseen and powerful foe whose betrayal robs Luci of her autonomy and shatters her love affair.
Through a twist of events, an unearthing of a family secret reveals the deception. Knowing that she was betrayed by someone she should have been able to trust, Luci tumbles into a chasm of bitterness and despair. Left with no lifesavers, Luci faces her inner demons and summons the courage to follow an elusive pathway-one laid out in a letter concealed for almost two decades that leads into unexpected territory.
Coffee Cup Press, 9781733279000, 306pp.
Publication Date: July 21, 2020