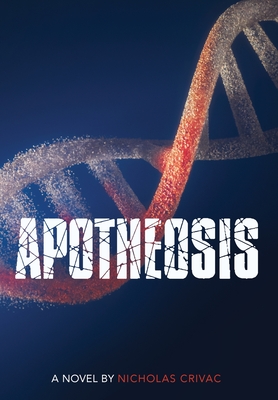 Apotheosis (Hardcover)
Stark Road Publishing, 9781733292122, 466pp.
Publication Date: January 7, 2020
Other Editions of This Title:
Paperback (1/7/2020)
* Individual store prices may vary.
Description
People don't just die anymore. They endure. They stay young. Thanks to Rejuvenation, a miraculous medical advancement from the Extended Life Corporation. Yet, not all of humanity believes the procedure is a good thing.
Simon Crowe is caught in the middle--voluntarily abstaining from Rejuvenation and living alongside his Rejuvenite girlfriend, Maggie. But when he's framed for the murder of his EXLI-scientist neighbor, Simon is forced to flee, hunted by the authorities and even deadlier, unknown forces. Even more troubling is the puzzling message left by the murdered scientist--a cryptic set of clues alluding to a larger conspiracy.
Now, on the run for their lives, Simon and Maggie must forge dangerous alliances if they hope to decipher the mysterious message, expose the truth, and clear their names. But they soon discover there's much more buried in the truth they seek, shrouded by the youthful faces and long life bestowed by Rejuvenation. An unimaginable secret that threatens the future of the entire human race.