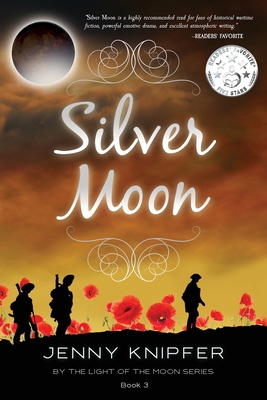 Silver Moon
Paperback

* Individual store prices may vary.
Description
By the Light of the Moon series: "Readers who love being trapped in a character's mind should relish this finely written, gripping series. A must read for fans of historical fiction."--The Prairies Book ReviewA tale of courage and hope in the darkest of times...
Silver Moon, the third book in the series: By the Light of the Moon, paints a stunning and poignant picture of life on the home front in Webaashi Bay, Ontario, and of three men who are a part of the Canadian Expeditionary Force during WWI.
Shamed into joining the war, the tide turns for Luis Wilson when he is steered into the depths of espionage. Injured and presumed missing, will he lose his heart to the very woman who presented him with a white feather? Oshki and Jimmy offer a grim perspective on life in the trenches. They despair of ever returning home to the women who hold their hearts. Meanwhile, Lily fights for the cause in her own way and rallies the female troops at home as prejudices run high and the local cafe owner is accused of being a spy. Will the women of Webaashi Bay receive their men back unscathed? Can the power of love win out over insurmountable odds? All this drama and more plays out under the light of a silver moon.Fans of WWI historical fiction, Christian historical fiction, and literary fiction will find
Silver Moon
a moving, powerful read
"Silver Moon is a highly recommended read for fans of historical wartime fiction, powerful emotive drama, and excellent atmospheric writing."--Readers' Favorite
Jenny L Knipfer, 9781733320245, 410pp.
Publication Date: June 30, 2020