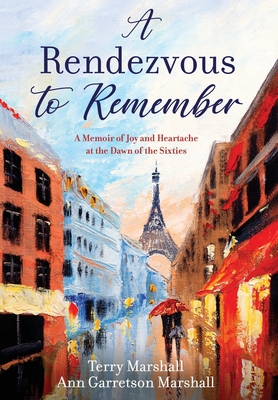 A Rendezvous to Remember
A Memoir of Joy and Heartache at the Dawn of the Sixties
Hardcover

* Individual store prices may vary.
Other Editions of This Title:
Paperback (6/1/2021)
Description
The true story of a soldier, a pacifist, and the woman who loved them both
In June 1964, Ann Garretson skips her college commencement to tour Europe with Lieutenant Jack Sigg, a tank commander on the German-Czech border, with the hope of returning as his fianc e. A month into their rendezvous, her best friend, Terry, proposes marriage--by mail--throwing all their lives into turmoil.
Jack offers the military life Ann knows as an army brat. Terry, a conscientious objector, will leave for the Peace Corps at summer's end, unless the draft board intervenes and sends him to jail. Her dilemma: she loves them both.
Caught between the old mores and winds of change, Ann must make an agonizing choice.
In alternating voices, A Rendezvous to Remember presents firsthand accounts by the two who eventually married, enriched by letters from the rival, whose path led him elsewhere. Provocative and delightfully uncensored, this coming-of-age memoir is a tribute to the enduring power of love and family.
"The story transcends personal autobiography alone, charting the course of not just two disparate lives, but a nation."--Midwest Book Review
"A love story you'll never forget."--Hope Edelman, #1 New York Times best-selling author of Motherless Daughters
"Humorous and heartbreaking, the dueling narrative is stunning, surprising, and inspiring."--Samantha V rant, author of Seven Letters from Paris
Sandra Jonas Publishing House, 9781733338622, 374pp.
Publication Date: February 9, 2021